Gabriel Andres Seañez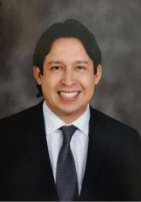 Gabriel Andres Seañez is a native El Pasoan from West Texas who primarily practices immigration law in Houston, Texas. As an associate for the Law Office of Tony E. Parada, P.C. Mr. Seañez handles matters involving deportation defense such as asylum, cancellation of removal, and special immigrant juveniles. He also handles matters involving citizenship, provisional waivers, and adjustment of status. In addition to his immigration practice, Mr. Seañez finds solutions to issues involving personal injury and criminal defense.
Mr. Seañez graduated from the University of Texas at El Paso with a B.A. in Political Science. He then attended Thurgood Marshall School of Law in Houston, Texas, and graduated Cum Laude in May 2014. While at Thurgood Marshall, he was a student-attorney in the Immigration Clinic. Mr. Seañez prepared an appeal to the Board of Immigration Appeals involving a Cancellation of Removal issue. The Board remanded the case to the Immigration Judge based on Mr. Seañez's advocacy. During his time in law school, he spent time clerking and working for two other law firms in the Houston area.
During his down time, Mr. Seañez enjoys developing his game in chess, and spending time with his family and friends.